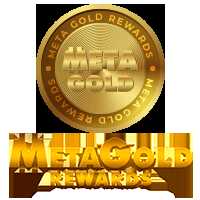 MetaGold Rewards
$METAGOLD
Add To Watchlists
Contract Address:
0x7B228294D3D5a3f29dFc877e73310CeEC9a84f2c
Votes for listing:
500/500
The Highest Returning Rewards Coin that Earns You Up To 15% Per Month. Just For Owning It…

MetaGold Rewards is a new coin that provides a passive income stream to it's holders…

AN EASIER WAY TO REACH FINANCIAL FREEDOM…

You earn passive income because of the fees on every transaction.
These are: 14% on buys (11% rewards + 3% Liquidity Pool) and 19% on every sell (16% rewards + 3% Liquidity Pool). This means every time you check your wallet, you're going to see more rewards in USDT.

Because of the Binance Smart Chain system, you can rely on your USDT coins being delivered to you daily.

MetaGold gives you the opportunity to achieve financial freedom, whatever that means to you: sitting on the beach or doing whatever it is you want! Especially as an early investor!
Vote for
MetaGold Rewards
Vote for MetaGold Rewards to increase its rank!
PLEASE LOGIN TO VOTE
You can vote once every 24 hours.
Scan on SAFU
Popularity
Token Value
Social Links
Charts / Prices
Buy Now
Information