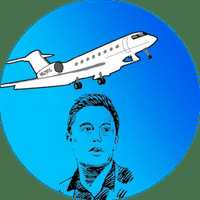 Votes for listing:
500/500
ElonJet is a community focused, fair launched DeFi token born on the Binance network. Using ADS-B data from ADSBExchange, Elon's fans can actively track his private Gulfstream G650 jet flights around the world, one day at a time. ElonJet is the native cryptocurrency underlying a multifaceted, community-centric ecosystem that aims to bring the satire of tracking the richest individual on the planet's private aircraft into the crypto world.

Come fly with Elon today!
Vote for
ElonJet
Vote for ElonJet to increase its rank!
PLEASE LOGIN TO VOTE
You can vote once every 24 hours.
Scan on SAFU
Popularity
Token Value
Social Links
Charts / Prices
Buy Now
Information